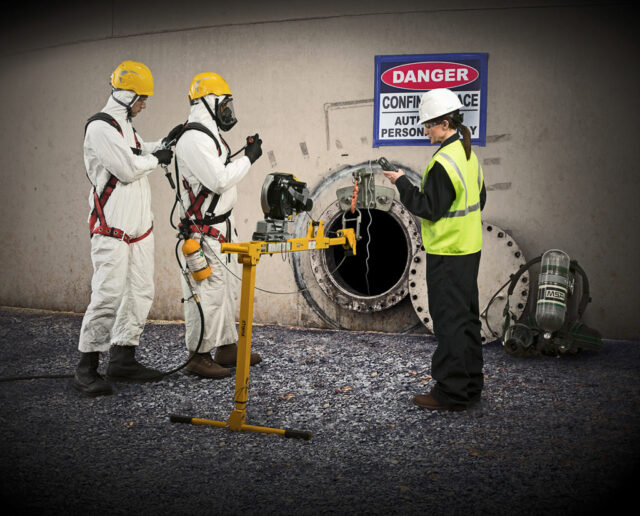 CONFINED SPACE ABRASIVE BLASTING, COATING, REFURBISHMENT, REPAIRS
A confined space is any area that is not intended for human occupancy and that also has the potential for containing a dangerous atmosphere.
The AS 2865: 1995 Safe working in a confined space. This Standard was prepared to meet the need for requirements and procedures for the prevention of occupational illness, injuries and fatalities associated with confined space painting.
A confined space:
is large enough for a worker can enter and perform work;
has limited entries and exits;
may contain a hazardous atmosphere, arising from chemicals, sludge or sewage;
is constructed so that anyone who enters could be asphyxiated or trapped by walls or floor that converge to a small cross-section, such as hopper;
contains a material, such as sawdust or grain,
a tank, vessel, vat, silo, bin vault, cellular double-bottom tanks; Duct keels; Ballast and oil tanks; Void spaces.
BPS follow strict safety standards in accordance with our Occupational Health and Safety and Environmental Management Procedures. We use a range of Elevated Work platforms and access equipments.
Please contact us if you'd like to request additional information, clarification, or and for an estimate regarding this service or any other services BPS offerings.
Related Products