[ad_1]

Haver Roto Classic bag filling machine. Photo: Haver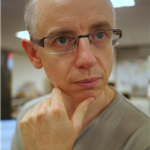 Charles Macdonald – Sydney
February 10, 2016
Haver & Boecker Australia, also trading as Haver Australia, is expanding its product range from a focus on the minerals processing market to more diversified processing, storing, mixing, packing, filling, palletising and loading.
According to Haver & Boecker Australia managing director Gabriela Emanuele, the move means that Australian customers have access to the product lines of all seven of Haver & Boeker's OEM divisions.
These comprise:
Haver & Tyler: Mineral processing technology for the mining, industrial materials and aggregates sectors. Products include screening, washing and pelletising equipment.
Ibau Hamburg: Handling and storage plants for dust-type products, especially cement. Products include silo and mixing technology and integrated packing and loading systems for loose bulk materials.
Feige Filling: Filling technology for the packing of building materials, chemicals, paint, lacquers and foodstuffs into drums, buckets, canisters, containers or bags.
Sommer: Stirring and mixing systems for oils, grease, paints, lacquers, adhesives and sealants.
Behn + Bates: Valve-bags and open top bag packing machines for food stuffs and animal feed.
Newtec Bag Palletising: Automatic palletising systems.
Haver & Boecker: Packaging technology for the minerals, cement, building material, chemicals, fertiliser, plastic pellets or food products industries.
Emanuele said: "We have recognised the demand in Australia for a complete, integrated offering of high quality, high efficiency equipment across processing, packing, storing and loading and we're pleased to now supply the complete range of Haver & Boecker products to the market."
The technologies offer different degrees of automation depending on the individual applications and the varying requirements of dry and liquid materials.
A spare parts and maintenance service for Australia, New Zealand and Papua New Guinea is available through Haver & Boecker Australia's warehouse in Malaga, WA.
"Our on-the-ground sales and service teams, and spare parts storage, means our clients have direct access to OEM maintenance services and OEM parts – there is no third party involvement," said Emanuele.
Contact: www.haveraustralia.com.au
[ad_2]

Source link