A new initiative from Sydney University will apply stock market analysis techniques to Geoscience Australia's data sets, in an effort to uncover mineral deposits.
According to the boffins at Sydney Uni, this method of analysis, dubbed stock market data mining, can identify fresh prospective targets within Geoscience's existing data.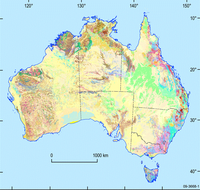 The Uni's stock market data mining initiative is part of the $12m Big Data Knowledge Discovery project, in which computer scientists, financial analysts and natural scientists combine to hunt for hidden value in massive, multi-layered data sets.
University of Sydney professor and specialist in earth dynamics and tectonics, Dietmar Muller, said the impetus for the initiative comes from the recent decline in exploration investment.
"In the past year, investment in high-risk mining exploration has plummeted. Any information that can improve the accuracy of such greenfield exploration would obviously be highly valued.
"Working together we plan on developing a new space-time data mining approach. Exploiting similarities with other research fields such as finance and taking a new look at huge geo-data sets to unravel the structure and evolution of Australia in a global context.
"Part of the exciting potential of this project is that by applying algorithms used to predict stock market movements to the detailed data sets we have on Australia's geology, we hope to be able to uncover regions which have the highest likelihood of having exploitable mineral deposits."
Source from here.