[ad_1]

ASGCO's One-Sided Slide-ler. Photo: ASGCO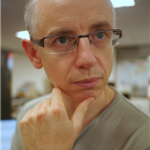 Charles Macdonald – Sydney
December 16, 2015
Conveyor component company ASGCO has introduced a product it calls One-Sided Slide-ler which allows the changing of rolls without removing adjacent idlers.
ASGCO says that its new patent pending system allows the changing of idler rolls under the conveyor loading skirt area without having to remove adjacent belt idlers. "This allows the One-Sided Slide-ler to fit into tight or confined spaces, ensuring proper belt rolling support and ease of change out," said the firm's publicity.
The device is modular. It allows removal of wing and centre roll hangers for replacement of idler rolls. It can also be designed to hold any type of manufacturer's roll in the industry.
The One-Sided Slide-ler can be accessed from either side of the conveyor system. "This is ideal for systems with access on one side only, where a conveyor is located against the wall or high in the air with catwalk on one side. This allows the replacement of rolls with minimal downtime and eliminates the need for man lifts or having to work in a confined space."
Contact: www.asgco.com
[ad_2]

Source link