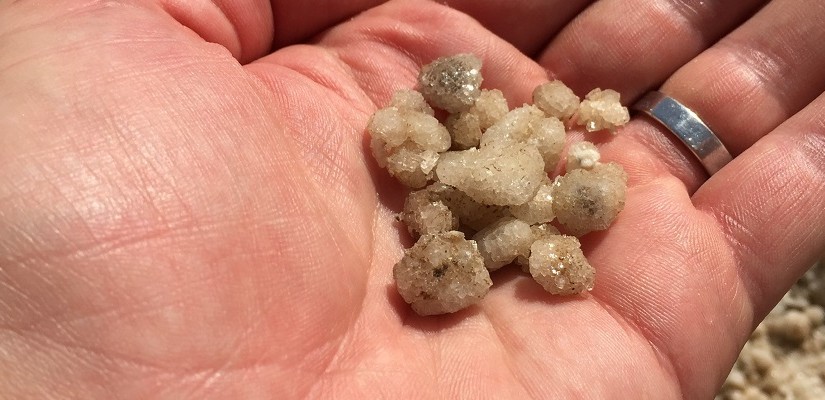 Australian potash explorer Danakali Limited has selected Fluor following a competitive bid process.
In January, giant US-headquartered engineering firm Fluor Corporation was awarded a front-end engineering, design and optimization (FEED) contract by Danakali Limited in Eritrea, East Africa for the Colluli Potash Project following a competitive tendering process initiated and completed in 2016.
"Fluor will provide a highly qualified design and optimization team with world-class process infrastructure credentials for this important fertilizer project," said Rick Koumouris, president of Fluor's Mining & Metals business. "In addition to working with Danakali to maximize project capital efficiency during the study and execution phases of this project, Fluor will bring top-notch project financing expertise and assistance to help Danakali advance this project to the next phase."
"We are delighted to be working with Fluor as we progress the Colluli project," said Paul Donaldson, managing director of Danakali. "The combination of Fluor's values, people, reputation, optimization approach, mining and metals expertise, experience in Africa, and potash-specific experience will benefit the project significantly as it progresses towards construction."
Colluli is one of the most advanced greenfield sulfate of potash developments in the world. According to Danakali, the project demonstrates outstanding economics including industry leading capital intensity, bottom quartile operating costs, close proximity to the coast and key markets, and good product diversification potential. Sulfate of potash is a high quality potash fertilizer used for farming crop development and yield maximization around the globe.
The Colluli deposit is located in the Danakil region of Eritrea. Colluli is approximately 177 kilometers southeast of the capital, Asmara, and 180 kilometers from the port of Massawa (230 kilometers by road), which is Eritrea's key import-export entry.
Approval of the social and environmental impact assessment for the project was given by the Ministry of Land, Water and Environment in December 2016. The award of the Mining Agreement and Mining License for the project is well progressed.
Danakali is an ASX-listed company and 50 percent owner of the Colluli Potash Project in Eritrea, East Africa. The company is currently developing the Colluli Project in partnership with the Eritrean National Mining Company (ENAMCO) which owns the other 50% of the project.
Since drilling commenced at Colluli in early 2010, over one billion tonnes of potassium bearing salts suitable for the production of potash have been identified.
Danakili says that the potassium bearing salts of the Danakil have the unique capability of producing a diverse range of potash types including muriate of potash (MOP or potassium chloride), sulphate of potash (SOP or potassium sulphate), and sulphate of potash magnesia (SOP-M or potassium magnesium sulphate).
Sulphate of potash is a highly valued, chloride free, premium potash fertiliser that has limited primary production facilities globally. SOP contains both potassium and sulphur, which are essential crop nutrients.
Following the positive outcomes of a prefeasibility study (PFS) for the production of sulphate of potash (SOP) in February 2015, a definitive feasibility study (DFS) was completed in November 2015, for a two 425,000 tonne per annum SOP module development. The second module is planned for commissioning five years after the first. The DFS results exceeded Danakali's expectations and the PFS results.
"The Colluli deposit is the shallowest known deposit globally, is located only 75km from the Red Sea coast, and is geographically favourable relative to the key potash markets of the future," explained Donaldson. "The resource is positively unique."