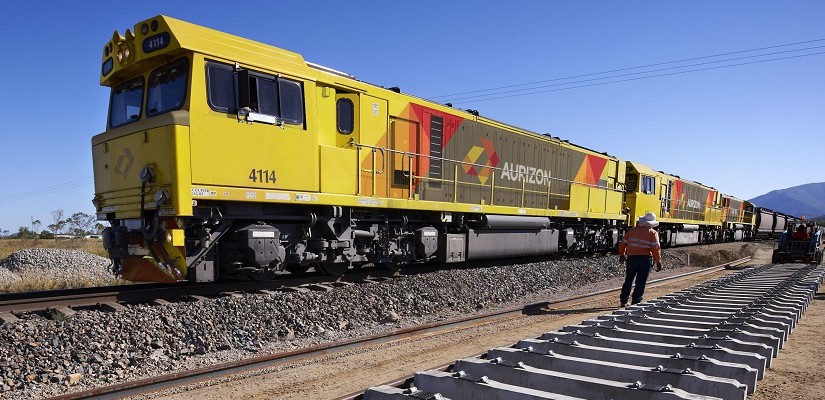 A new, 20,000 TEU per annum deal has helped east coast rail operator Aurizon announce a 10% rise in intermodal volumes in the first half of FY17, balancing out slight declines in bulk and freight.
The Brisbane-based, ASX-listed operator disclosed its December quarter above rail volumes on January 18.
Coal volumes were up 5% year-on-year in New South Wales to 12.1 million tonnes, while Queensland tonnes were down roughly 0.5% to 40.2 million tonnes, resulting in an overall coal volume of 52.3 million tonnes in the quarter, up 1%.
The healthy December quarter was not quite enough to balance out a softer September quarter, however, with Aurizon finishing the first half of FY17 on 103.5 million tonnes of coal hauled, down 1% year-on-year.
Aurizon said guidance for the full FY17 was for between 200 and 212 million tonnes of coal.
Iron ore volumes slipped 8% in the first half to 11.4 million tonnes, with 5.4 million tonnes in the September quarter and 6.0 million tonnes coming in the December quarter.
Freight volumes were down 7% in the first half, from 22.0 million tonnes in FY16 to 20.5 million tonnes in FY17.
But intermodal containers, which are factored into overall freight volumes, were up significantly during the stretch. 100,000 TEUs (the equivalent of a twenty-foot container) were handled in the September quarter, and 112,200 were handled in the December quarter.
The December quarter intermodal figure was up 18% year-on-year, and the overall first-half figure was up 10%.
Aurizon credited the improved intermodal numbers to stronger interstate volumes, following the commencement of a new five-year contract to handle 20,000 TEU per annum for K&S Freighters, which it announced in August.
K&S Freighters was described by Aurizon as a "foundation customer" of its new Port Botany rail shuttle service, which began moving imports from the port to Enfield via rail in August.