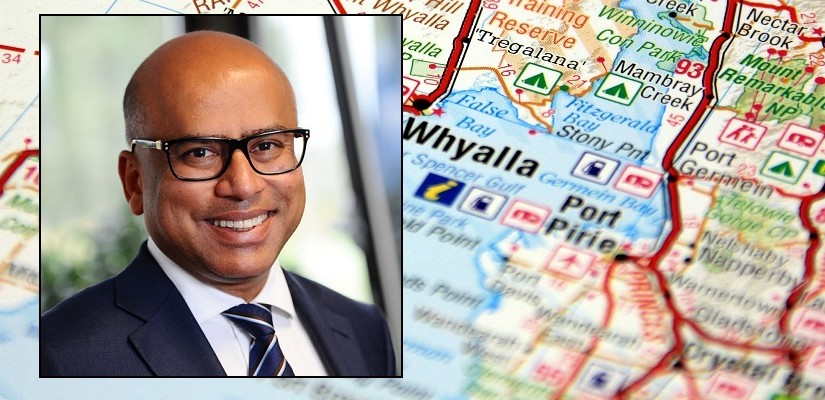 Fresh off his company's acquisition of the Whyalla steelworks last year, British billionaire Sanjeev Gupta will buy the Tahmoor mine off commodities giant Glencore, to supply the steelworks with coking coal.
Gupta entered the public eye in Australia when he spent almost $700 million to rescue embattled steel business Arrium from bankruptcy last year, buying the company's steelworks via his firm, Liberty House, which partnered with his father's company, SIMEC, to for the GFG Alliance.
Now SIMEC, acting as the mining division of GFG, will acquire the Tahmoor coal mine, Glencore confirmed on January 2.
In a short statement, the commodities giant said it would sell the underground coal mine to SIMEC, subject to approval from the NSW Government, within the first quarter of 2018.
"It will be business as usual until then," Glencore said.
"The acquisition of the Tahmoor mine is an exciting step forward in our stated strategy to create fully-integrated, end-to-end businesses in Australia, from raw materials and energy right through to high-value finished products ready for market," Gupta said.
In an interview this week with AFR, Gupta said his ambitions in Australia extended far beyond the Whyalla steel operation, with plans for a major energy division to take advantage of high energy prices on Australia's east coast.
"Our energy business is probably going to be the largest business we do in Australia," Gupta was quoted as saying.
The British businessmen also reflected on administrator KordaMentha's handling of Arrium after its collapse, praising the work done by the financial firm.
"Given what they are, I think they did a pretty good job," Gupta reportedly said. "We're reaping the benefits of that now."