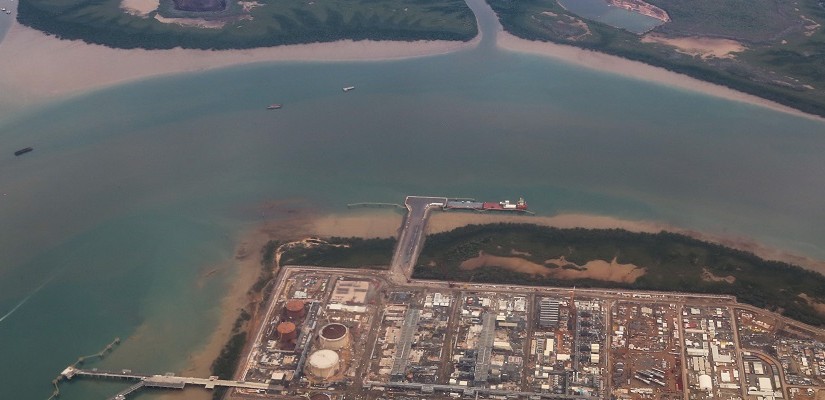 A potential $200 million write-off on gas contracts has resulted in a 37% decline in the share price of Australian engineering and services group UGL.
UGL announced on June 6 "substantial delays" in talks with the joint venture in charge of construction of the Ichthys LNG plant in the Northern Territory.
JKC Australia – a joint venture of JGC Corporation, KBR and Chiyoda – holds the design and construction deal to deliver landside infrastructure for the Ichthys LNG project, which plans to extract gas from the Browse Basin, for processing in Darwin.
UGL is part of two key contracts under JKC: the $740 million structure, mechanical and piping (SMP) contract, and the $550 million contract to build a combined cycle power plant (known as the CCPP contract).
UGL advised shareholders on Monday it was struggling to find common ground with JKC on the projects, and was facing potential "contract loss provisions" of $200 million if the deals don't get through.
"Despite substantive discussions with JKC in relation to the SMP project, we have not yet been able to achieve a satisfactory outcome in relation to the joint venture's claims," UGL boss Ross Taylor said.
"This is very disappointing given the cooperation of the joint venture to ensure client delays to the project were, and continue to be, accommodated.
"UGL maintains a strong contractual position with regards to the delay and disruption impacts and we will pursue the recovery of the joint venture's claims through formal dispute processes should a near term resolution of commercial negotiations not be achieved."
As for the CCPP contract, Taylor said UGL and its partner in the deal, CH2M Hill, were on track to hit their first major contract milestones through July and August.
But the project will experience delays as JKC has advised the engineers it will not meet its obligations under the current schedule. Those delays, Taylor explained, will cost money.
"We continue to administer [JKC's] claims in accordance with the contract terms and are committed to obtaining an acceptable commercial outcome for UGL and our consortium partners," Taylor said.
The drama has taken a toll on the engineer's share price.
After closing last Friday at $3.45 a share, UGL dropped to a close of $2.30 on Monday, and a close of $2.18 on Tuesday – 37% lower than Friday close.
Taylor has done his best to assure investors the company is still in good financial stead, despite the cracks appearing in its two biggest contracts.
"With diversity across our business and strong market positioning in a number of sectors, the outlook for UGL remains solid," Taylor said.
"We have good opportunities in transport infrastructure as government investment continues to grow in the medium-term.
"Growth in LNG and oil & gas maintenance work continues as remaining construction projects reach the operational phase.
"Renewable project developments are also emerging which we see as an important growth area for UGL."
Taking the Ichthys contracts out of the discussion, UGL is forecasting a 2015/16 revenue of $2 billion, with a 3% EBIT margin, and an increase to revenue of $300 million in the following financial period.
Taylor concluded: "UGL's growth is underpinned by a strong recurring revenue base across our Rail & Defence and Asset Services businesses and a solid base of smaller projects across the power and water sectors."