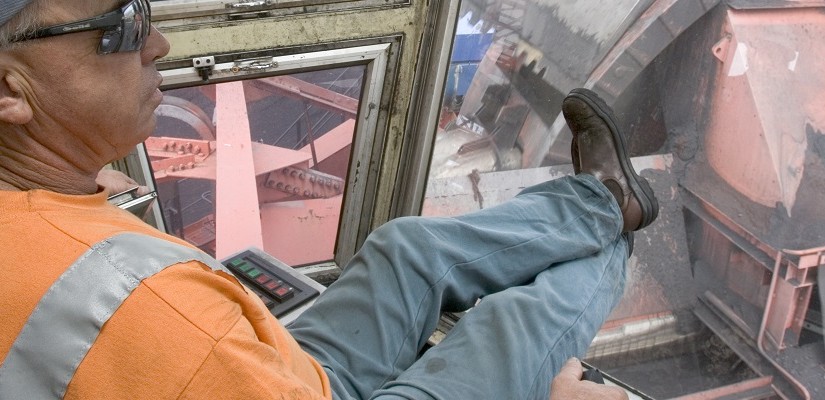 Unions have not taken kindly to BHP Billiton's refreshed push for productivity measures and an increased government focus on productivity policy.
In a move signalled on March 16 by BHP chief executive Andrew Mackenzie, the mining giant wants to cut labour costs across its operations, and it wants the government to look into industrial relations and tax changes which will help the company – and others like it – compete on the world stage.
A significant portion of the current work deals between BHP, its employees and their unions were negotiated and struck during, or just towards the end, of the recent peak in the coal and iron ore mining sectors.
Now BHP wants to dull down, or nullify some of the more costly benefits won by the unions in the boom-time deals.
Mackenzie signalled the renewed productivity focus at a business summit last fortnight.
"Australian businesses, including BHP Billiton, are not just competing against each other for investment or market share, they are competing on a global stage," Mackenzie said. "There is no alternative but to be globally competitive."
A genuine policy debate is "critical" for Australia to become a productive nation, the mining boss told the summit.
"BHP Billiton believes it is in the national interest to simplify workplace agreements so our teams have the flexibility to succeed in the global market."
He also suggested tax policy needed to be addressed to help Australian businesses compete against international competition.
"Australia has a higher company tax rate than the OECD average of 25%," he said. "Having a higher rate disadvantages Australian businesses making it harder to compete globally – and making it harder for us to employ, train and promote Australian talent."
The mining sector's major union, the CFMEU, hit back at Mackenzie's productivity push, saying BHP had proposed changes to rosters and shift patters, giving it "open slather to change rosters and hours of work as they see fit," according to the union's district president Steve Smyth, quoted in the AFR this week.
"They are trying to impose a new world order," Smyth was quoted as saying.
"It's ideologically driven. It has bugger-all to do with productivity and cost savings.
"They want to remove a lot of hard-fought conditions. The workers have delivered record productivity, cost-cutting and all we get back in return is the need for more flexibility, more productivity and all those other buzz words."
The strong reaction from the CFMEU would of course come as little shock to Mackenzie and his colleagues at the top of BHP, however.
"Reform is never easy," the chief executive said in closing his speech earlier this month, "but it has never been more necessary than now. The responsibility to lead reform belongs to all of us."
Source link