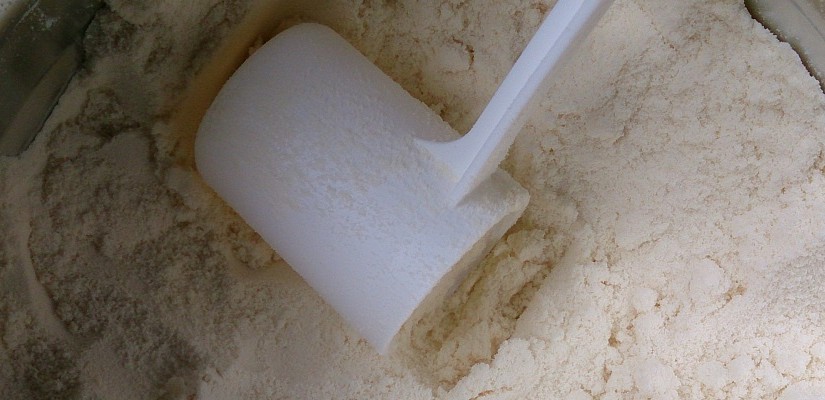 Shareholders have reacted badly to dairy producer Bega's decision to write down the value of its infant formula joint venture with Blackmores by $5 million to $7 million, as a result of soft demand from the crucial Chinese consumer market.
Bega chairman Barry Irvin announced the company would take the provision to its share of the Bemore joint venture after slow sales from China since the partnership's inception in January.
"While this time last year supermarket shelves were empty and customers in Australia and internationally were providing ever increasing orders, the combination of a regulation change in China, a supply response to the demand signals and the evolution of supply channels to market now sees significant discounting in the market place and signs of short term oversupply," Irvin said.
"This change in market circumstances has seen our expected sales not materialise at levels that were initially forecast and some strong headwinds for the partnership particularly in the Australian market."
Irvin said Bega and Blackmores would keep their joint venture "under constant review," and said the pair will continue to monitor the performance "as market evolution and circumstances become clearer".
With the market already battling with a global slump in dairy prices, shareholders were not happy with the latest news.
Bega's share price dropped from $6.49 on Monday to a $5.73 open on Tuesday, and fell further to a $5.30 open on Wednesday, October 26.
The company's misfortune comes after the Australian Government's agricultural statistics bureau released a soft outlook for dairy producers and exporters in 2016/17.
The Bureau said in its September quarter update that while it expected a 1% drop in the total value of Australian dairy exports, despite no forecast change in the overall volume of trade.
The update forecast a slight decline in Australian butter and skim milk powder exports would be counterbalanced by an increase in cheese exports, and stable whole milk powder exports.
Overall dairy exports will be roughly 444,000 tonnes in both 2015/16 and 2016/17, as a result, according to the analysis.
The 1% decline in value, to $2.98 billion in 2016/17, will be due to continued world dairy price declines, the Bureau believes, as a result of increased competition among major suppliers for export markets.